Did you know that Pinterest is one of the top search engines on the internet?
Are you using it to your fullest business potential?
There are several things that can help you up your Pinterest game.

Tip #1 ~ Create Meaningful, Attractive, Images
Not sure how to do that?  Think about what you would like to pin.  Is the image clean and descriptive?
"A picture is worth a thousand words."   I am sure that you have heard this a million times and it is nowhere more important than Pinterest.  As a person is scrolling you want your image to stop someone's scroll.
A great app or website to use to create amazing images is PicMonkey!
Picmonkey has templets as well as blank canvases for you to create designs of all shapes and sizes.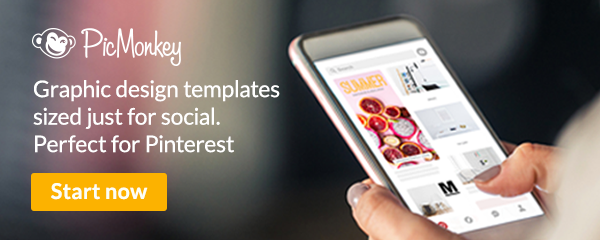 Tip #2 ~ Create Rich Pins
Does the description explain what the pin is about?  Whether it is a blog post or something that you have for sale people want to know what it is about.  Rich pins show data from the pin directly with the pin. When pinning directly from your blog be sure that you have a meta description is written for each picture.
Tip #3 ~ Circulate your pins to increase your reach
If you pin something on one board, one time it will have a very small reach. You will want to pin your personal pins to multiple boards at different intervals to get a larger reach.  You will also want to repin some high performing pins at a later date to get new followers.  This seems like a lot of work.  How do you have time to do all of that pinning?  There is a program just for you ~ Tailwind
Still, have no idea of where to begin?
There are some great courses that will help you with Pinterest even as a beginner.
Pinterest Boot Camp is just for you!
This bundle includes the self-guided video course Winning with Pinterest
As well as small group guided coaching sessions to help you with the class.
This can be a game changer for your business.  When people are searching for ideas on anything they are going to Pinterest for advice.
Learn how to create pins that will attract business directly to you.
Learn how to structure your boards that will increase your ideal following
Learn how to use Pinterest to your advantage
It is never too late to take a step in the right direction for your business.
Follow me on Pinterest to see how it is done!
If you aren't a blogger here are some reasons that you should start 
Check this out to find out about how to use Facebook to help your Business
Some Links in this post are for affiliate programs and we earn a small commision from sales.